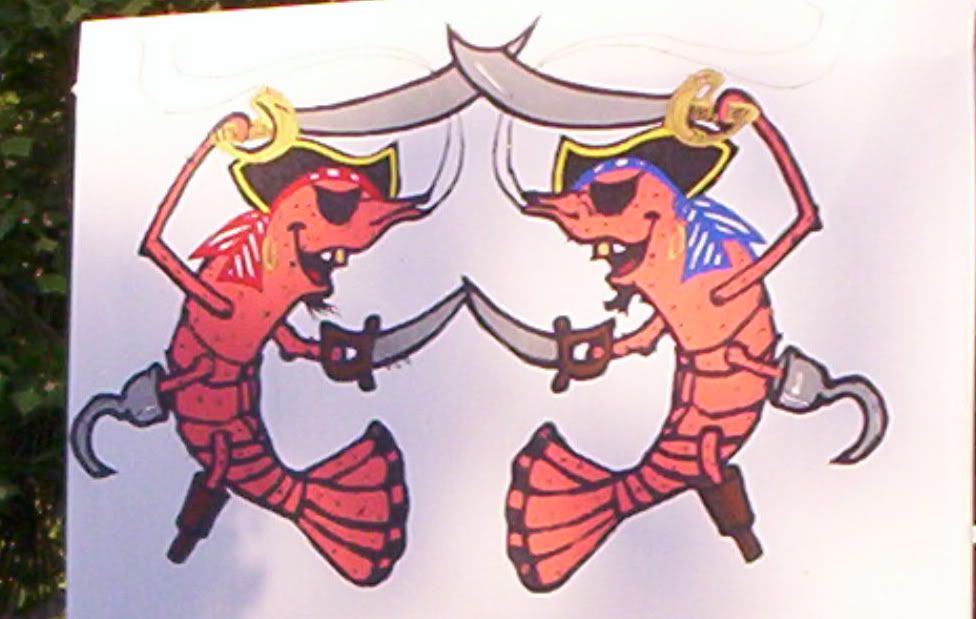 Here in Fernandina Beach, it's the annual Shrimp Festival this weekend. That means starting tomorrow, literally thousands of people will descend on our tiny burg and come Sunday evening, there will be a huge mess for the street crews to clean up.
Everywhere you look, you'll see people dressed up as Pirates. Saucy pirate wenches, pirate captains, mates, and general sailors will swagger through the crowds offering beads and saying, "Aargh!"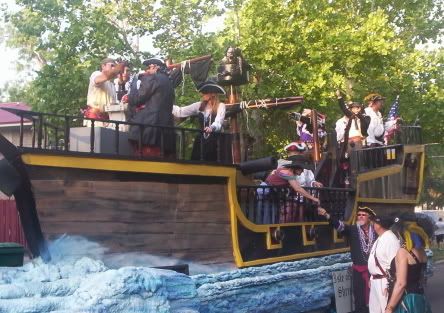 Of course there are craft booths. Why wouldn't there be? Vendors come from as far away as California to display their wares to the browsing throngs. I counted 23 jewelry booths on the vendor list! So why am I not among them? Could be that pesky old $300 booth rent!! That and the fact that each and every vendor must be approved by a jury. Tosh!
Perhaps one day my talent and skill will be such that I will consider such a booth rent mere pittance, but for now, I'm looking forward to...
the Fun in the Sun Expo in St. Marys, Georgia on May 29.

Now that I know for certain I'll definitely have a helper, the excitement has begun building for this event. The two shows I do in St. Marys - Fun in the Sun in the spring and the Rock Shrimp Festival in the fall - are the two biggest arts + crafts events all year for me. It's a LOT of work but it's well worth it because I usually do quite well at these. *knocks wood*