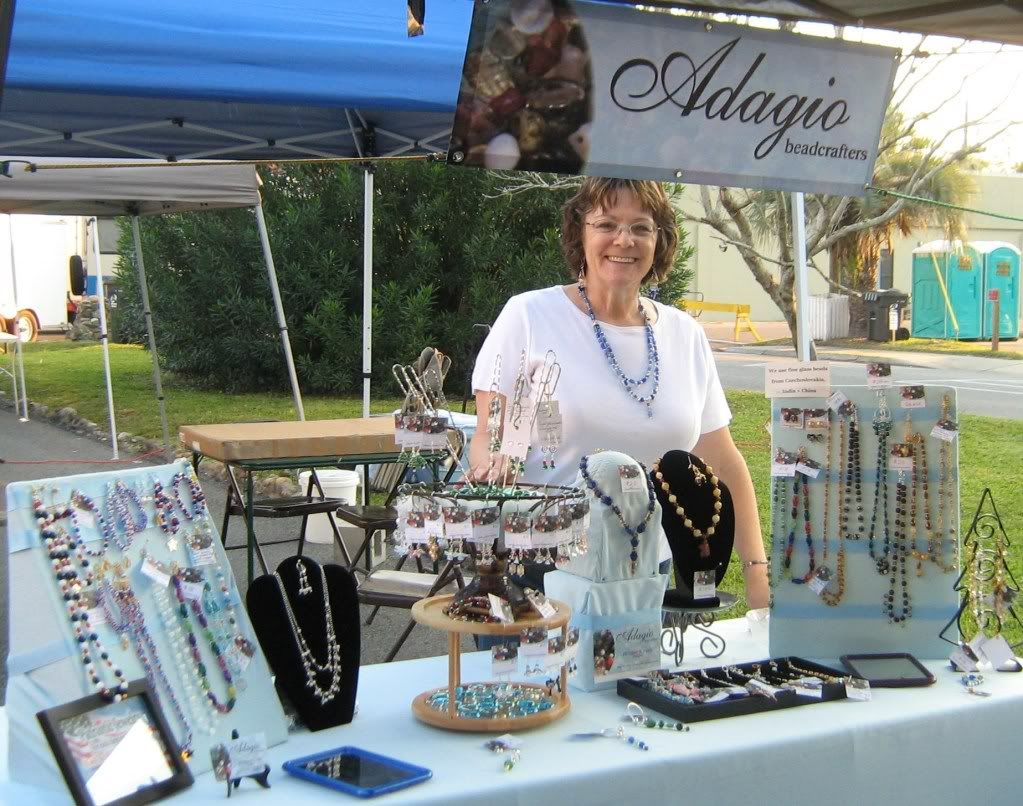 Last year, my beading buddy Keli and I did the Rock Shrimp Festival in St. Marys, Ga.

I did great: sold over $200 worth of my handcrafted jewelry.
Keli and I shared a booth and had a great time.

Well, Keli did have one lady who bought a bunch of stuff and turned out to have a bogus credit card so that part wasn't so fun but....we worked together setting up the tent and our tables, etc and it turned out great.

This year, my beading buddy Keli is living in another state. WAH!
Without her to help, I didn't think I'd be able to do Rock Shrimp. I was bummed.
Given how much I love doing festivals and craft fairs, this was really bringing me down.

So I've decided to step out in faith and turn in my application. I mailed it off this afternoon.

*GULP!*

Now all I have to do is find a strong, reliable, honest helper!

WISH ME LUCK!!