After two good days in a row, I should have known I was in for a rough one and brother, did I ever get socked with one today! Phew! It must have been the Grace of God that got me through the day - painwise - but I'm ever so glad I hung in there because I did surprisingly well.
By the time it was all said and done, I'd sold over $100 worth. Now that may not seem like much to some folks, but considering that I barely sold $30 worth at the last church show, I was pretty pleased.
I waited until about 10 a.m. before I called the house and woke my husband up to ask him to bring me a pain pill. I was disappointed and perplexed when it did little to assuage the pain.
Looking on the bright side: we had good traffic all day and I had some terrific crafty neighbors around me.
To my right was Mary Stangel who had beautiful beaded jewelry. Behind Mary was the lovely and talented Kandy Mathis whose wire work was absolutely superb.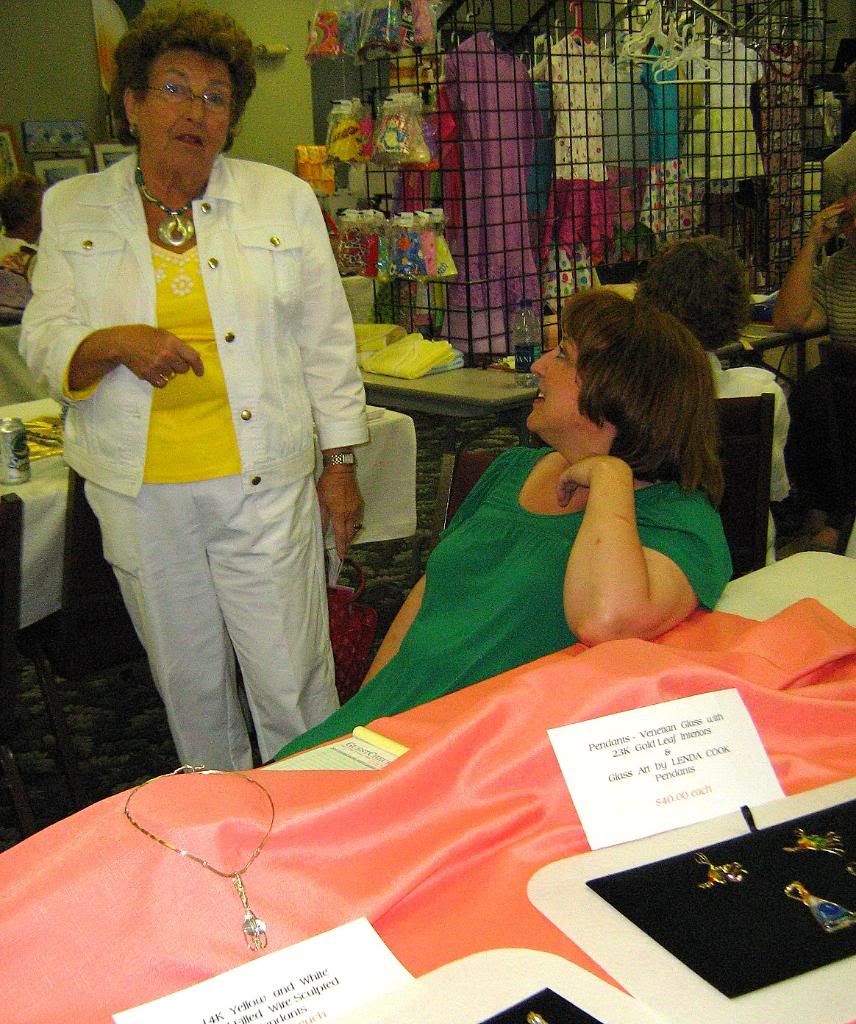 Across the aisle we had the amazingly talented 16-year old photography genius, 
Jack Chapman.
 I was not alone in my awe of this young man's prowess with a camera. If he's this talented at 16, I have no doubt he has a 
very
 bright future ahead.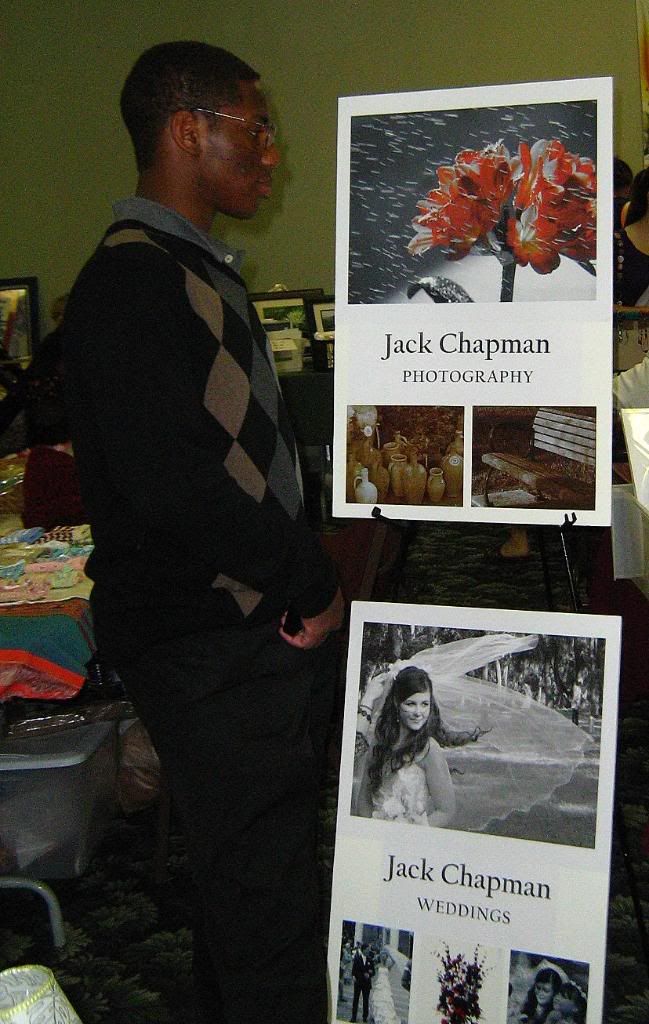 Sharing a table with Jack was his sister, Charity Chapman and her jewelry partner, Dominique. I've seen Dominique around at several of the local craft shows and at 
Beadlemania.
. He is also exceptionally talented and does beautiful work. He admires my seed bead work, I admire his wire wrapping. He's offered to teach me to do loops better and I'm looking forward to learning from this expert instructor. He doesn't have a website yet but whenever he does set one up, I'll be sure to post the url. Dominique makes exquisite necklaces and Charity does the beautiful earrings. Together, they're a mighty fine team.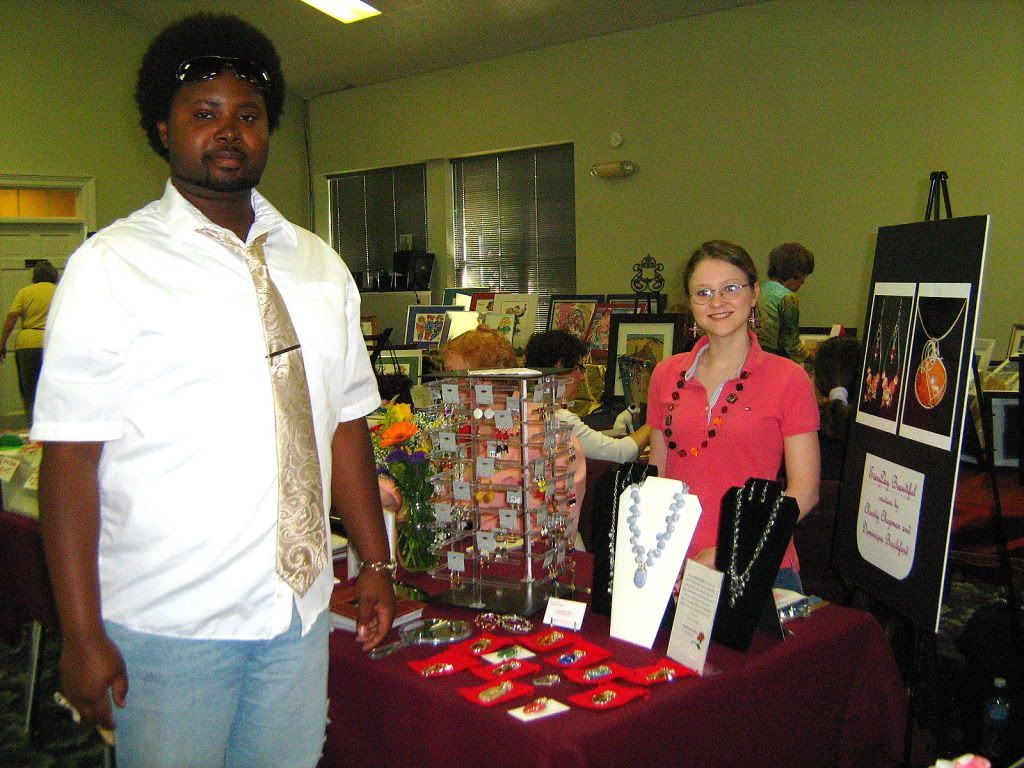 There was also a delightful young lady named Chelsea who calls her business "The Glamorous Life." Dunno why she left by noon. *shrug*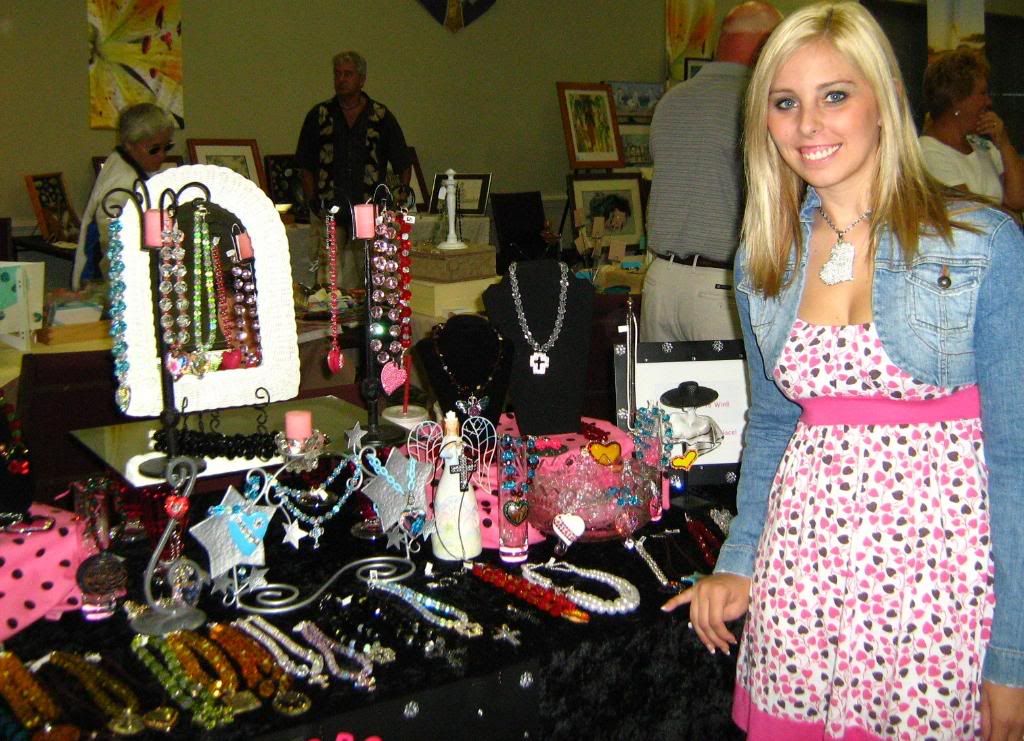 The biblio beads sold like hotcakes! One lady bought four (the ones with the crosses) for her Bible study group.
I got quite a few pointers which I plan to put into play at the next show.
So yeah, aside from the fact that I was in some pretty brutal pain the whole day, I still consider it a very good day. I did well saleswise, gave out lots of biz cards, made some new friends, got some new folks signed up for the mailing list and had a delicious lunch.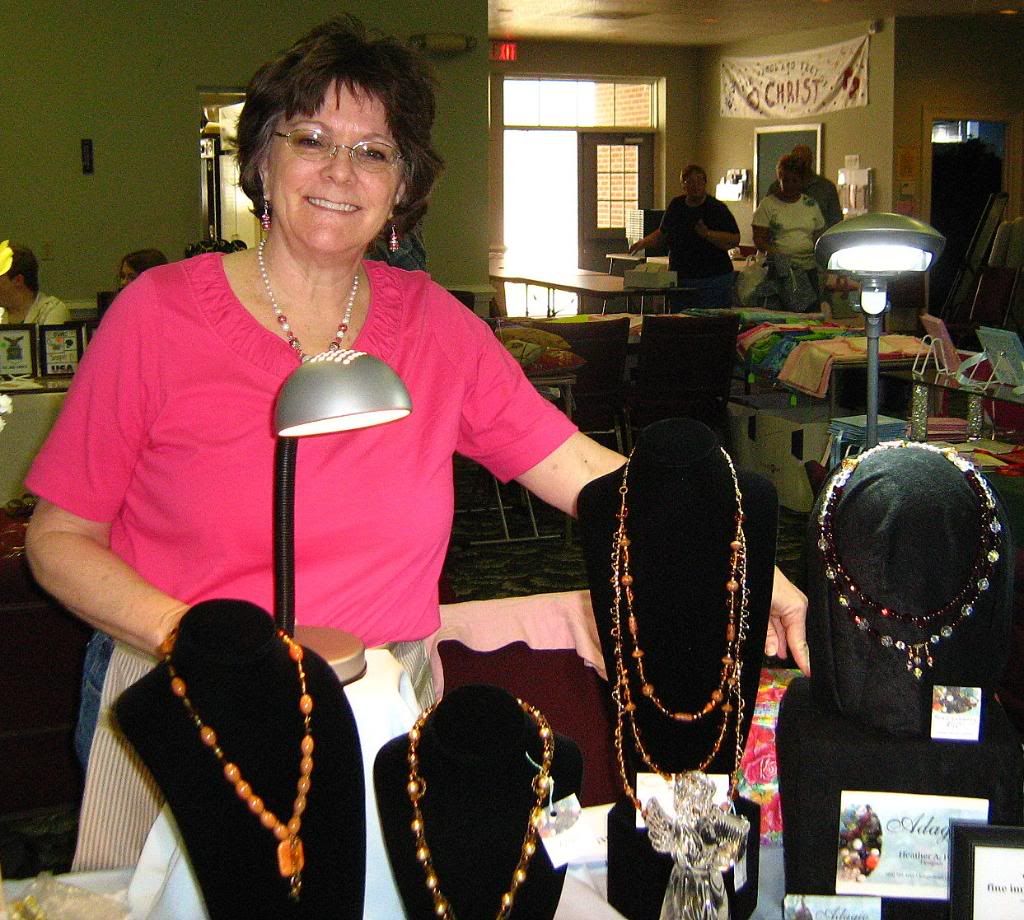 I was given frequent respites by the compassionate and sweet United Methodist Women and when it came time to break it down, the men and women of my church could not have been nicer or more helpful. There was one minor mishap when the men bumped my angel which fell down and broke but I think I can fix it with some jewelry glue.
I hobbled into Publix afterward and picked up a sub at the deli. No way I was going to be able to cook when I got home.
Next up: Fun in the Sun in St. Marys, Ga on May 23.
oh, and Pix are 
HERE