I'm finally getting around to blogging about Boston Trip Two.
FRIDAY 2/13
No worries about it being Friday the 13th (cue spooky music) 13 happens to be my lucky number so I was up and ready way ahead of time, anxious to get to the airport. Dunno why I like to get there so early, I just do. Airports have always held a fascination for me: I'm a great fan of people-watching and you can see some very interesting people coming and going at airports. Sometimes I wish I could have a little hidden camera to capture all the unique and unusual people. Wouldn't that be cool?
These days of course, one cannot see the emotional greetings or leave-takings because of security constraints meaning families must drop off and greet outside the gate area, but it's still an excellent venue for character study.
Once my DH finally hauled his aching body out of bed, we headed down the road to I-95.
Just as we'd turned onto the highway, we were met with a huge traffic jam. Cars appeared to be lined up for miles. We followed the line of folks pulling off onto the grassy side and turning around. Good thing Daniel knew we could go down US 17 and get onto the next I-95 onramp, huh? I felt sorry for those who either didn't know about this escape route or who were unable to escape the line of cars inching toward their destination at a snail's pace.
In the security checkpoint line, the woman behind me had a little dog in a carrying case. The poor little guy was just whining and crying the whole time.
"We have drugs," she said to me. "I'll give him a pill just before we board and he'll sleep the whole flight."
Apparently the dog was not only anxious about the flight, he didn't like being separated from his papa who was in a different line. Ah, I get it: daddy's dog, huh? Yeah, I know all about that. I have a daddy's cat at home. haha
E-ticket in my hand, I boarded the plane and took my seat beside the window. You'd think someone who hates to fly as much as I do would avoid the window. It's odd, but once we're airborne and I'm over that pit of the stomach dread that fills me during takeoff, I do like to look out at the land spread out below me.
Since I'd slurped down a hefty slug of Rescue Remedy during my pre-flight wait, I was able to endure liftoff with only minor phobic response. Good. I'm getting better at this!
Despite having brand new batteries, my CD player kept cutting out. So annoying. It is a bit old but hey, I wanted to listen to music during the flight to Charlotte. Oh, well.
I'll condense this little story by saying that both flights went well and I had only a brief wait in Boston before my brother Tony pulled up in his big extended cab pickup truck. After a warm bear hug, we were on our way.
We chatted amiably during the drive to his home, eyeing the snow that still had not all melted away. When I asked him why folks still had their Christmas decorations up in February, he quickly replied, "Because it's too cold to take them down!"
I love to hear him speak with his Bah-ston accent. haha
My sister-in-law Maria and niece Nicole were at the house. Sister Pam had taken the two littlest girls, Angela and Amanda to the store and would join us later.
I was surprised and delighted when Tony started cooking!
Turns out his dad and our mother ran a restaurant at some point and all four of my brothers learned to cook there. Who knew?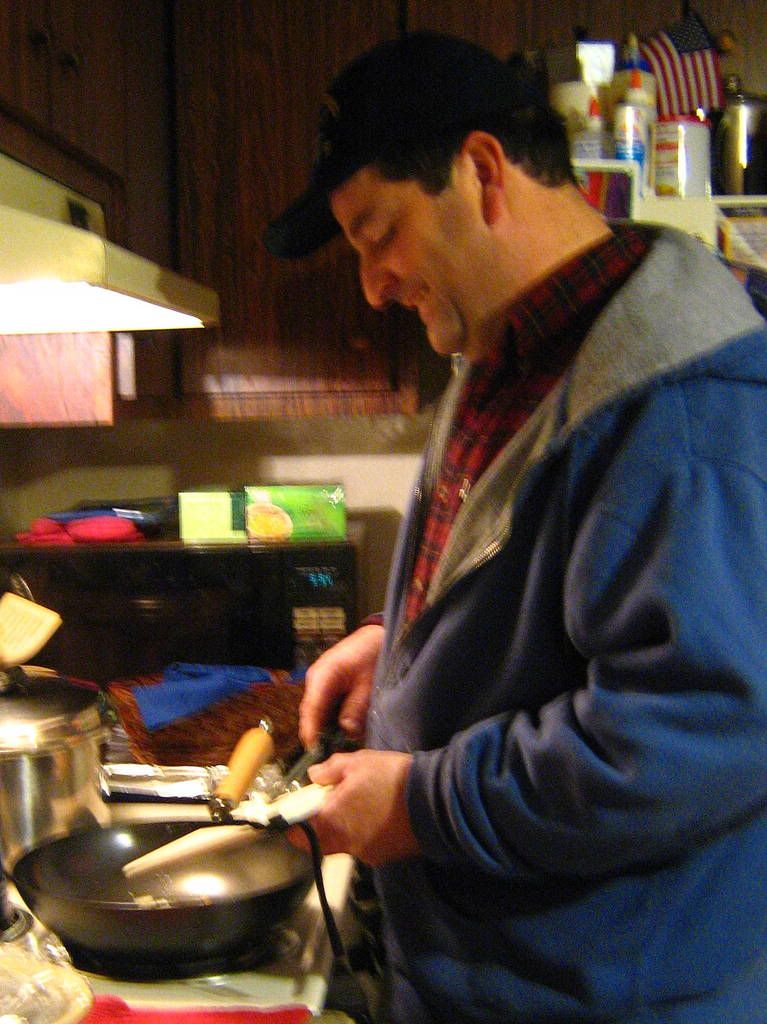 Tony made a fabulous shrimp scampi for supper. Oh, man! It was fantastic!
After a delicious meal and warm, family conversation, Pam took me to my free suite at her luxury apartment complex. She's still riding high on having landed her new digs and I'm happy for her. She deserves it!
It was kinda nice being back in the suite again. It is so beautiful and I enjoy the feeling of being pampered there. This is the gorgeous kitchen. Check out those granite countertops! If you look closely, you can see my little stash of goodies: a box of sleepytime tea, some yummy pizzelle cookies and my morning coffee kit so I wouldn't have to go downstairs to the lounge. No more getting lost in the corridors of The Shining for me! haha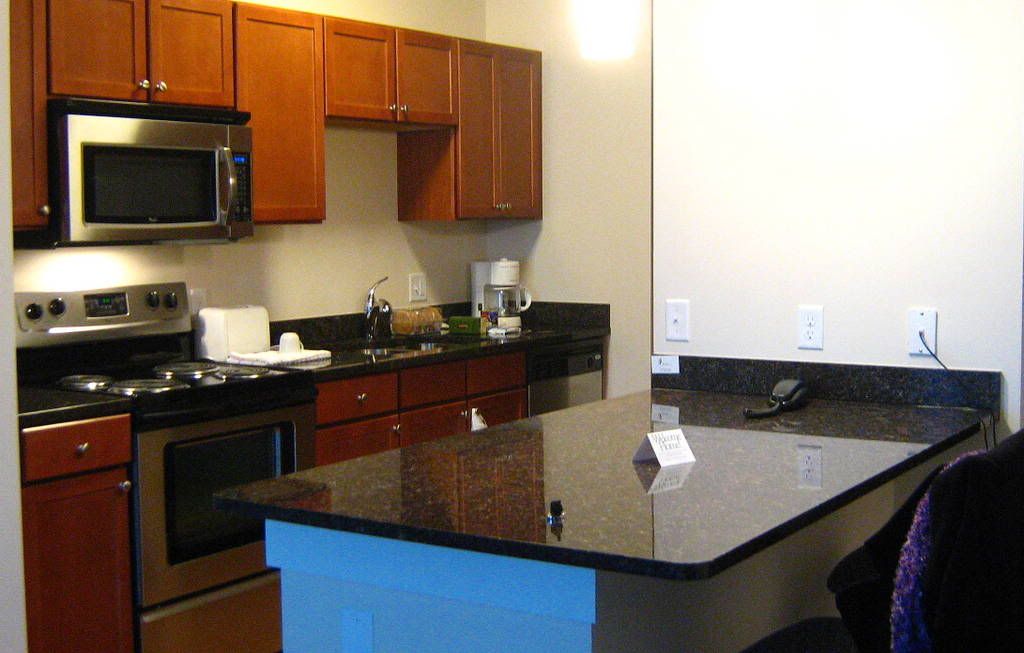 This is the livingroom, equipped with cable TV with many, many channels. See the little wooden sign that says Home Sweet Home? Kinda felt like that, too. These pix were actually taken Saturday but there's way too much to blog for that day so I popped 'em into this post.


After I'd unpacked and recorded the day's events in my written journal, I snuggled down under a nice thick comforter and drifted right off to sleep in the big ole queen size bed. Ahhh, yes. Good to be back.
More later, kids.