And finally, we come to the reception. It was held in a very plush place and was absolutely fabulous.
Members of both families gathered first in a small room for formal wedding pix. A lovely table of snacks was provided including cheese and crackers, fruit and champagne. All rightey, then!
I was so very proud to be lined up with my Mother and my seven half-siblings for the first formal family portrait ever made of Mother and all her children.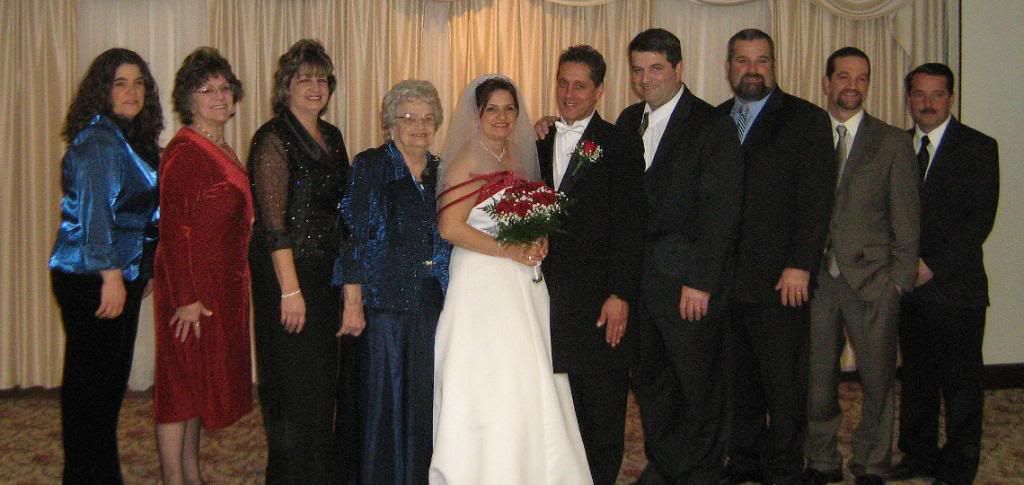 from left to right: Mary, me, Palmira, Mother, Rose, John, Anthony, Pasquale, Vincent and Thomas.
When they gathered the entire Santorelli family for the group portrait, it was a rather large crowd, as you can see here-- well, with eight siblings, assorted spouses and children...the numbers add up!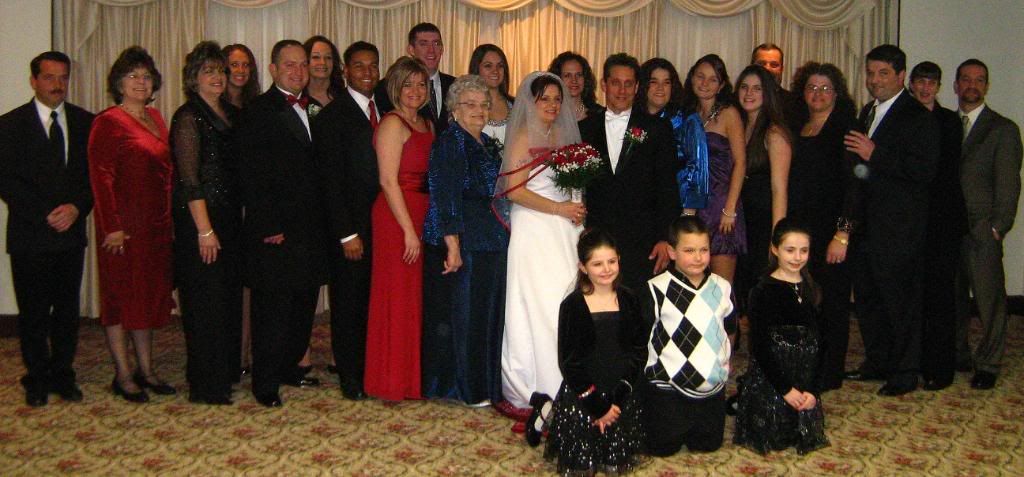 But lemme ask you this: did ya ever see so many people dressed in black at a wedding? I mean, come on...even the kids?
*shakes head*
Don't get me wrong, everyone looks terrific but well, I dunno. I just never really thought of black as a color to wear for a wedding. Maybe it's just me.
Anyway -
The food was terrific. Everything from soup to wedding cake. Delicious Italian dishes, of course, and an amazing buffet including a huge prime rib that was carved to order by a guy in a chef's hat. Pretty fancy, huh?
The room was decorated beautifully. Every table had a lovely floral arrangement.

The cake was beautiful, too.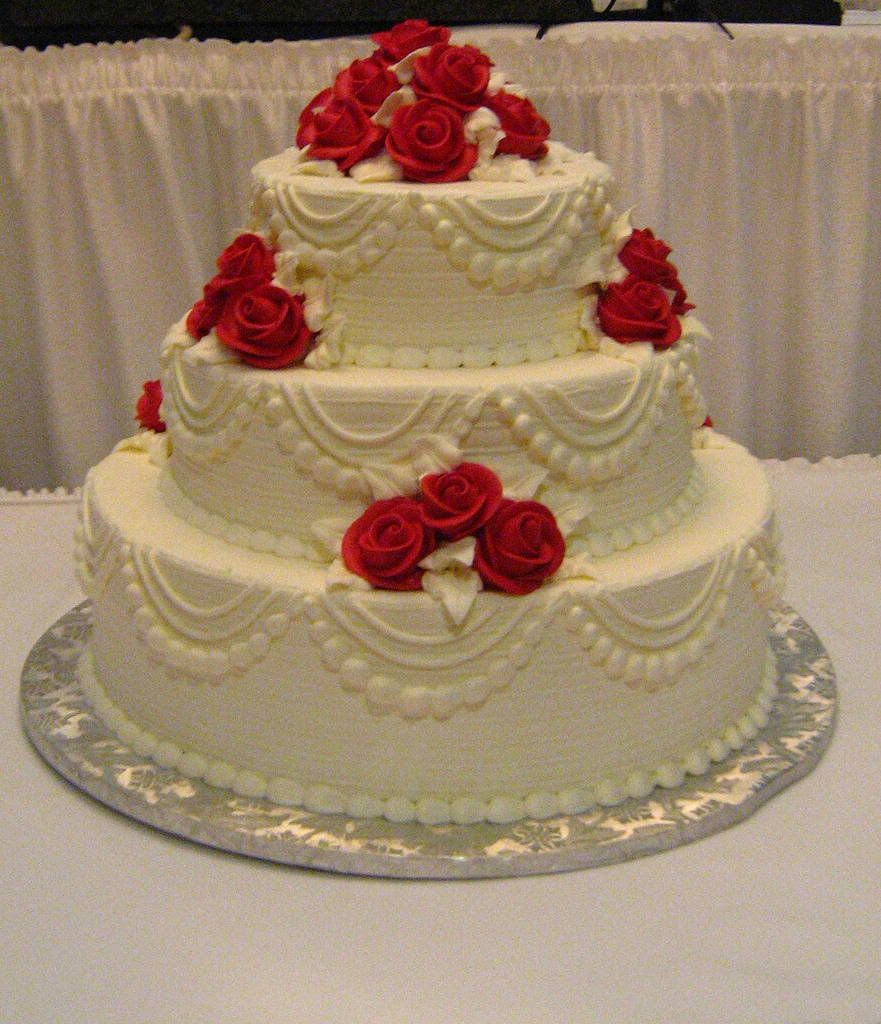 There was a terrific deejay and did they ever have some excellent music! Of course there were plenty of good ole Italian love songs by crooners like Frank Sinatra, Dean Martin and Tony Bennett but they also had fun stuff like Topo Gigio (remember the little mouse on Ed Sullivan?) and Mack the Knife by Bobby Darin.
Other tunes included Respect by Aretha Franklin, Barry White's My First, My Last, My Everything, Brick House, Feel Like A Woman by Shania Twain, and of course the inevitable group dances like Electric Slide, Macarena and Miami Shuffle.
My sister and her new husband were out there on the dance floor along with everyone else, having a ball. Check them out
HERE
--this is cute, ya gotta watch it.
Yours truly got out there and boogied, too. Heck, I even joined the conga line that snaked through the room, up onto the stage, and down again.
The entire evening was great fun!
I ate too much, drank too much, and danced a LOT - in other words I enjoyed myself immensely!